Services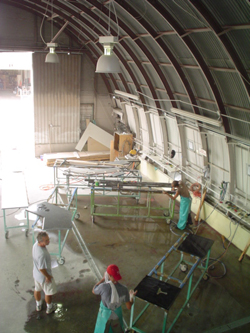 Repair & Restoration

We are proud to offer expert restoration services for antique and aged cabinets. Our restoration services include stripping old or worn finishes, repairs and damage removal. Wherever possible, the original patina of the wood is retained. It is inevitable that antique cabinets eventually require repair. When yours do, entrust J.V. Installations Corp. to restore their original beauty.

Custom Design

We provide full custom design services to meet a variety of cabinetry needs. In a consultation, we will discuss your vision, and advise you on the most suitable materials to use. All of our custom design products are unique, and built according to customer specifications. We can custom design cabinets for any room in your house.

Granite & Marble Fabricators

In today's marketplace, upgrading your kitchen or bath with granite or marble may be your smartest investment. We offer the finest quality of natural stone supply, fabrication and installation from our office. We have access to hundreds of different types of natural stone from around the world. Call us today for a free measurement and estimate. Whether it is for new construction, remodel or commercial no job is to big or to small.

For restoration, custom design services or granite and marble fabrication, please contact us for a consultation. No cabinetry project is too big or complex for J.V. Installations Corp.